Who Is an Ideal Candidate for Full Mouth Reconstruction?
By Dr. Mobilia on August 01, 2019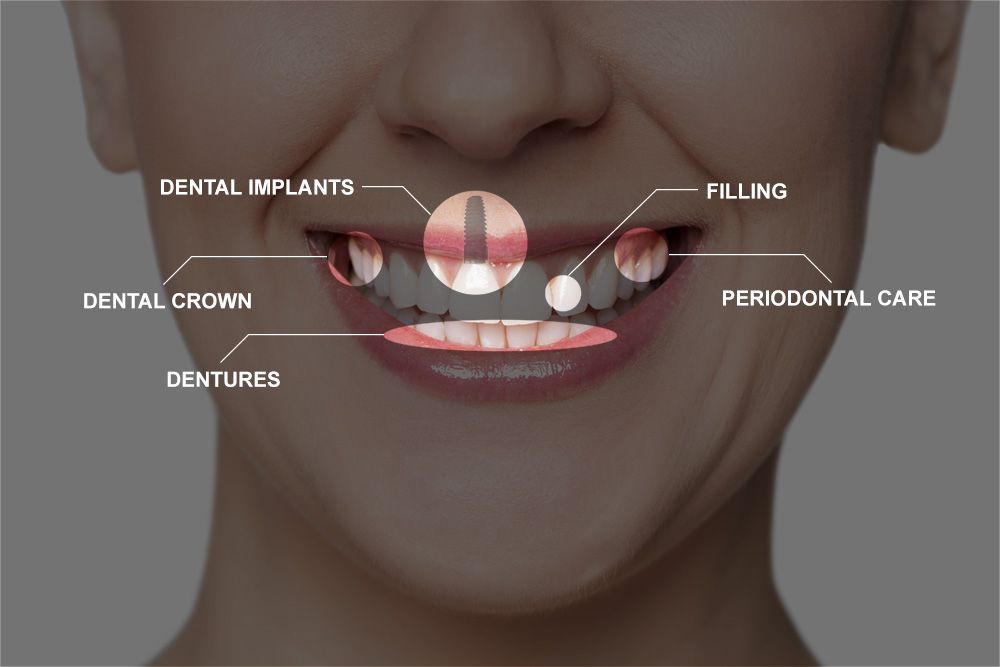 When it comes to advanced dental care, patients can trust in our Midtown Manhattan team. We are proud to offer the latest in cosmetic, general, and advanced restorative dentistry treatments, all of which are designed to enhance the appearance of your smile while improving your dental health.
If a patient has major dental problems that one treatment alone cannot address, a full mouth reconstruction may be in order. Let's consider who is a good candidate for a full mouth reconstruction and what benefits there are to this treatment.
General Candidacy for Full Mouth Reconstruction
Good candidates for full mouth reconstruction are people who require major dental work to address various dental health problems. In some cases, candidates for full mouth reconstruction have not been to the dentist in a long time, which means that they will require involve treatments to address their dental problems.
Candidates for full mouth reconstruction should have realistic expectations about the nature of the procedure, understanding that it's a multi-visit and multi-step process. Realistic expectations such as these tend to lead to better overall outcomes and improved patient satisfaction.
Ideal for Missing Teeth
When a patient is missing a tooth or multiple teeth, there are plenty of options to consider. A traditional bridge or denture is a common solution for tooth loss. It's also possible to fix a dental appliance in place using dental implants, which are artificial tooth roots embedded into the jaw bone and gum tissue.
Addressing Tooth Decay and Fractures
For tooth decay, chips, and cracks, dentists can use a number of different restorations that rebuild damaged structure and protect teeth from further harm. This includes the use of dental fillings, inlays, onlays, and dental crowns. These restorations come in tooth-colored and metal forms. The ideal material can be determined during the consultation process.
Treating Gum Disease and Gum Recession
Both gum disease and gum recession can have a major impact on the look of your smile and your overall dental health. To address gum disease, various antiseptic medications can be used to get the infection under control. As for gum recession, the ideal option tends to be soft tissue augmentation procedures, which use grafts to rebuild the gumline.
Root Canal Therapy
If a tooth becomes infected as a result of serious decay or gum disease, it can be quite painful. The ideal option to save the tooth from extraction is root canal therapy. This process removes the diseased dental pulp inside of a tooth, sterilizes the pulp chamber, and fills the tooth with a strong, inert material.
Improving Dental Alignment
The alignment of your teeth can have a major impact on dental health. If you have teeth that are crooked or issues with your dental arch or jaw position, there are many orthodontic solutions to consider. Improving dental alignment can make a major difference in terms of the look of your smile and your overall wellness.
Helping with Jaw Joint Issues
TMD disorders can lead to serious locking, popping, and clicking of the jaw joint that can be annoying and painful. The jaw joint is quite complicated, which means TMJ disorder treatment will require careful consideration of the bone, cartilage, muscles, and nerves.
Solutions for Complicated Dental Health Issues
There are plenty of other complicated dental health issues we haven't gone into. Rest assured that a full mouth reconstruction can help improve your overall dental wellness even if you struggle with these dental health problems. We can discuss all of your treatment options and answer questions you may have during your visit.
Learn More About Full Mouth Reconstruction
For more information about full mouth reconstruction and whether or not it's right for you, be sure to contact an experienced cosmetic and restorative dentist today. Our team looks forward to your visit and discussing these matters in much greater detail.
Related to This
"

My overall experience with Dr Nick Mobilia and Elite Dental Arts was amazing. His facility is clean, welcoming and comfortable. Also, the entire staff is congenial, well-educated, highly skilled and enthusiastic about what they do.

" Stephanie B